Token ID: 90271476942690985685902978938159109101622182696992991339371969199018833088512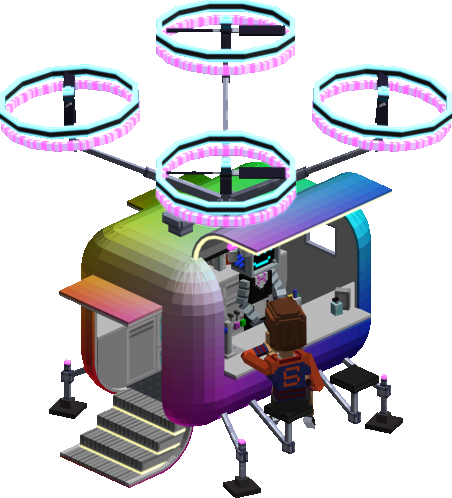 Drone Bar
Token ID: 9027...8512
Attributes
Description
"Is it a bird? Is it a plane?! No! It's a Drone Bar, flying there to quench your thirst! The Drone Bar flies wherever there is a party, and the Robo-waiter is always ready to serve you a drink. The articulated legs allow the Drone Bar to land on any type of terrain. Once on the ground, the propellers become a dynamic festive claim, forming rotating patterns that follow the rhythm of the music. -Created by hallugram"
Creating an Asset
When a creator designs an asset, they have to distribute points amongst the chosen attributes.
Player side
Attributes give bonuses within a game

Not having an attribute does not prevent from playing

Games display used attributes in their description
Creator side
Game mechanics come with attribute presets

Assets need the required attributes to be used with a game mechanism

Creators can modify the attributes required by a game mechanic
This system remains flexible both for creators (allows them to tweak their game at will) and for players (not restricting game access, but giving more or less bonuses).