Token ID: 55464657044963196816950587289035428064568320970692304673817341489688277422080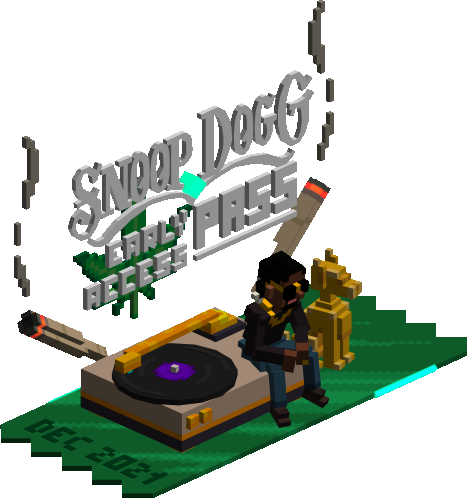 Snoopverse Early Access Pass
Token ID: 5546...2080
About
Behaviors
Animated Decoration
Attributes
Description
The Snoopverse Early Access Pass gives you access to all of the Snoopverse experiences before anyone else. Become a part of the development of Snoop's Metaverse presence, receive unique benefits, and enter the world of Snoop Dogg!

Creating an Asset
When a creator designs an asset, they have to distribute points amongst the chosen attributes.
Player side
Attributes give bonuses within a game

Not having an attribute does not prevent from playing

Games display used attributes in their description
Creator side
Game mechanics come with attribute presets

Assets need the required attributes to be used with a game mechanism

Creators can modify the attributes required by a game mechanic
This system remains flexible both for creators (allows them to tweak their game at will) and for players (not restricting game access, but giving more or less bonuses).